Have you heard about journaling but are still not sure what it is? Happy you landed on this introduction to journaling.
Journaling has become a popular hobby these days, with many people starting their own journals. But before you start your own, let's first discover what it's all about.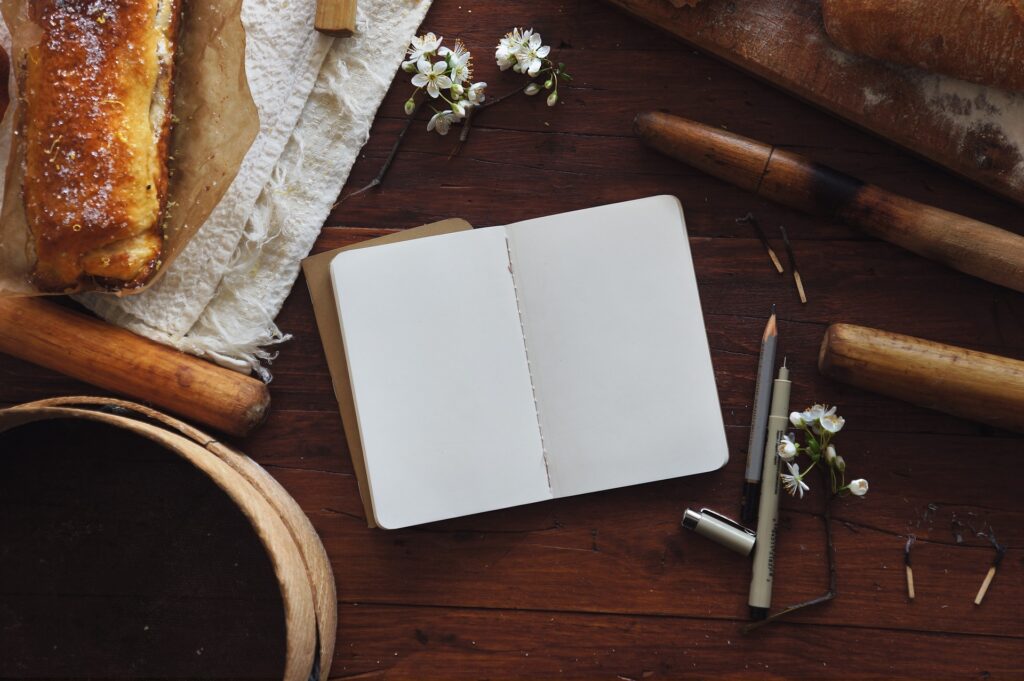 A journal is a notebook that you can turn into a personal space and a close friend. Journaling is using it to discover yourself, grow, and have fun, by writing down your thoughts, keeping your memories alive, and freely expressing yourself the way you want and need.
   There are no strict ways to journal or specific rules to follow when it comes to such a creative activity. Your journaling method is valid as long as you feel connected to yourself while doing it.
   Nonetheless, different journaling styles exist, of which I mention:
Brain dump :
    Basically, the act of writing down everything that's on your mind. In other words, pouring your chaotic ideas into paper to make them clear and ordered.
   This helps processing emotions and exploring your thoughts with no boundaries. Therefore, you recognize the root of the trouble and find your way to mental clarity.
Specific prompts :
   There are many different journaling prompts that you can follow to answer some questions about yourself and discover a specific complication. Defined titles can help concentrate markedly on a topic every time and look for answers within your mind step by step.
Artistic journaling :
   When it comes to that type, coupled with art, all you need to do is to rouse the artist in you! Bring out your colors and metallic pens, and express yourself with aesthetic journaling. If you know how to draw or how to calligraphy, it is your chance to mix your skills and create a piece of art, by using stickers and colored papers, or any stationery available.
   You can check these examples that I made for inspiration.
Why should you journal?
   The ritual of journaling has many great benefits, mainly related to better mental health and self-growth.
   There is no similar feeling to the one you get when you read an old journal from years ago! It gives you an insight into who you were and how you used to think. It makes you aware of your growth and helps plan for your next step.
   Altogether, journaling as a habit can change your life, by tracking improvement, providing satisfaction and quality time, organizing your life, and reflecting on special moments that mean the most to you. It also helps you heal your inner child and reduce stress during difficult times.
"Flowers grow back even after the harshest winters. You will too." – Jennae Cecilia
   And You can overcome your harshest winters too, with the power of journaling and cute quality time.
   So did you start your journaling journey? If yes, what does it look like so far? And if you didn't, I highly recommend joining the community and showing your creative side.